The Relay: 200 miles, 12 runners, this weekend!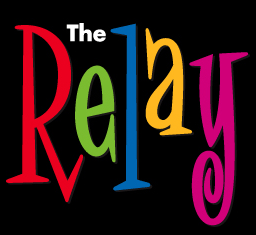 Tomorrow morning I will participate in "
The Relay
" for the second time. Last time I did it, two years ago, I had a blast, and although you get very little sleep doing this crazy running race, I thought I would do it one more time.
For those of you who aren't familiar with the race, it is a 200-mile running relay. Each team is composed of 12 runners, divided into two 6-person vans. I'm runner #4, in Van 1 for our team, the Fat Bastards. Over 260 teams are competing this year, which means that the side roads in Wine Country and Marin County are going to be really crowded this weekend.
The Relay is broken into 36 legs;
check out this page to see the course
and click on the red numbers to see what the individual legs are like. Everybody runs three legs; each Runner #1 runs the same 3 legs. For example, all of us Runners #4 are running legs
4
,
16
, and
28
. (last time I ran it, I passed the same person three times). When a team registers for the race, they submit estimated pacing for each leg, and a total estimated completion time. Our team,
the Fat Bastards
, is registering an estimated time of 31:33:28 (31 hours+). (teams go wild with the names they choose for their teams; click on the Fat Bastards link to see a complete list)
Registration fees from the teams, plus other donations the team can scramble together, go toward the charity
Organs 'R' Us
.
The reason for submitting an estimated time? Two reasons. One is that they use it to determine start times, trying to get as many teams as possible to finish around the same time. So, faster teams start later in the day on Saturday. We start at 8:30AM, to give you some idea of how "fast" we are.
The other reason: the sandbagging rule. If your team finishes more than 2 hours ahead of your estimate, you are disqualified for sandbagging. I love this rule; check out some of the teams in the
Sandbaggers Hall of Shame
to see just how compulsive some of these teams were.
I'll do some quick posts during the race; watch this space for updates and photos! The weather should be just about perfect. It's going to be a ton of fun.
Powered by ScribeFire.