VirtualBox 3.1 review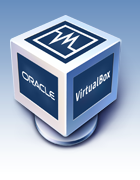 It seems like I barely get done upgrading to the latest release of
VirtualBox
when I hear about yet another new release. That happened again to me a couple of weeks ago, when I heard about VirtualBox 3.1. It run it at work on Mac OS X (I have Windows and
OpenSolaris
guest OSs running on the Mac), and I run it at home with OpenSolaris as the host on one machine, and Ubuntu Linux as the host on another.
Here is a great review
of the most recent versions of the top three desktop hypervisor products, including glowing comments about VirtualBox 3.1. Basically, the reviewer says that Sun's VirtualBox 3.1 release has rapidly pulled itself into the leadership position in virtualization scaling, and now needs to be considered a heavyweight for enterprise datacenters.
Based on the pace of execution that those VirtualBox guys are doing, I'd have to say the reviewer is right. Oh, and the price is still free; how cool is that?
Powered by ScribeFire.